Wedding Flowers
We love creating stunning wedding flowers and we like our designs to be perfect for the person they are for. We use our knowledge of flowers to design that unique finishing floral touch that will enhance and compliment your special day.
Specialists in bridal party and venue flowers
Your wedding is unique and we would love to meet you to arrange a free consultation. You can call us or visit our flower studio to book an appointment.
Enquire Online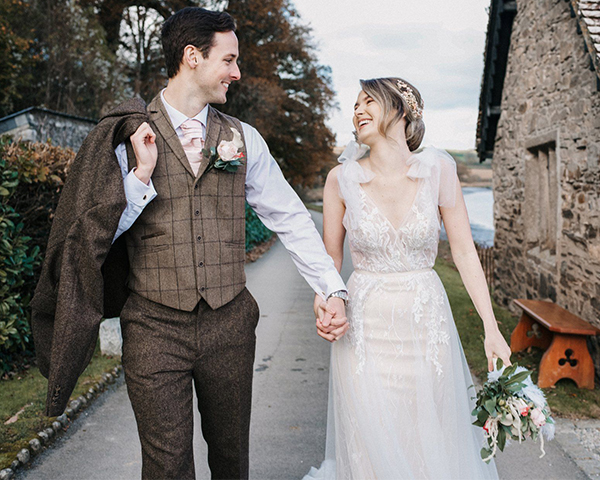 Pretty In Pink
Planning/ Coordination Styled Shoot - Pretty and Punk Weddings
Photography - Daniella Pengelly Photography
Videography - Devon Flair
Florist - Flowers By Anya
Cake - Craftycakehole
Stationary - RoCha Designs
Celebrant - Celebrant in Cornwall
Moon Gate - Hannah's Weddings & Events
Hair Accessories & Jewellery - The Lucky Sixpence
Velvet Table Runners/ Sequin Backdrop - The Pretty Accessory
Pretty model makeup - Jessica Rose Makeup
Styling - By Jacqueline J
Magician - Dan Brazier Magician
View Gallery
Bohemian Punk
Planning/ Coordination Styled Shoot - Pretty and Punk Weddings
Photography - Daniella Pengelly Photography
Videography - Devon Flair
Florist - Flowers By Anya
Cake - Craftycakehole
Stationary - RoCha Designs
Celebrant - Celebrant in Cornwall
Hair Accessories & Jewellery - The Lucky Sixpence
Velvet Table Runners/ Sequin Backdrop - The Pretty Accessory
Hair & Punk model makeup - The Beauty Duo
Styling - By Jacqueline J
Magician - Dan Brazier Magician
View Gallery
Country Rustic
Planning/ Coordination & VW Clementine Betsy Beetle - Vintage Camper Booths
Photography & Bridalwear, Props, Lace Teepee & Styling - Emma Kendal
Styling - Fern Stone
Florist - Flowers by Anya
Props - Emma Rabbit
Wicker Chair Courtesy of Emma Rabbit
Models: Megan Cross - M.B Cross and Jasper Stone - Jazzy_bear
Venue - Darts Farm
View Gallery
Rustic Festival
Concept/Styling & VW Campervans - Vintage Camperbooths & Want That Day
Florist - Flowers By Anya
Generator & Lighting - System Electrical
Styling & Props - Rockabella Rose
Photography - Yeti Vince
Videography - Yeti Film
Cake - Claire's Sweet Temptations
Models - Louise & Matt
Hair - Bridal Hair By Rhian
Wedding Dress - Days Of Grace - Vintage Budleigh Bride
Wedding Suit - Zebel Bespoke
Flower Crown - The Cornish Flower Company
Festival Headpiece - Bombini Studio
Bespoke Denim Jacket - Gamusino Designs
Stationary - Anna Jayne Designs
Confetti - adamapple.co.uk
Brides Bespoke Boot Cuffs - Emma Kendal
View Gallery